Metropolitan rated number one at prestigious industry awards
20-10-2023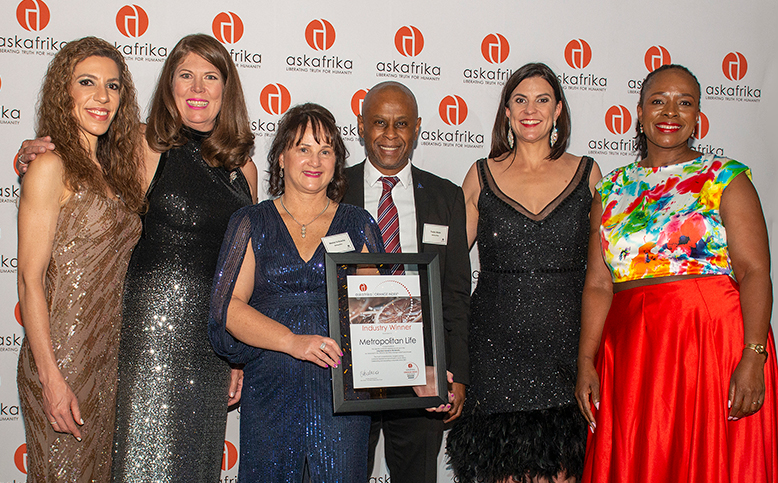 Metropolitan takes top spot in the Long-term Insurance: life industry category at the Ask Afrika Orange Index 2023/2024, cementing its commitment to clients.
10 October 2023: Metropolitan Life was announced as the winner of the Ask Afrika Orange Index 2023/2024 in the Long-term Insurance Life Industry category; an accolade awarded to financial services companies and long-term insurers that consistently deliver an exceptional customer experience.
The Ask Afrika Orange Index is the most widely referenced customer experience benchmark in the country. The index conducted over 48,000 interviews with South Africans across 32 industries, interrogating their experiences and expectations with leading brands.
This year sees the financial services heritage brand leapfrog to first place, surpassing its performance in 2022 where it ranked sixth in the category. Metropolitan also saw a remarkable increase in overall service satisfaction and emotional connection with clients.
Says Peter Tshiguvho, CEO at Metropolitan,
We are honoured to receive this award as it serves as a symbol of our unwavering commitment to the people of South Africa and their collectives; a commitment that has been steadfast for the past 125 years.
"One example of this is that we endeavour to pay out claims within four hours of submission via our digital capability. Creating these types of experiences shows that we remain committed to deeply understanding the diverse needs of our clients, going above and beyond for the people we serve in every step of their financial journey."
The announcement comes at an opportune time, following Customer Service Week last week and coinciding with the launch of Metropolitan's new thematic brand campaign. The campaign anchors its long-standing promise "Together We Can" to its legacy of client commitment in delivering accessible and practical solutions.
Explains Tshiguvho, "We cannot simply say 'we are committed' – we need to show this at every touchpoint and through every interaction with our clients. This award proves that we're on the right track.
"By remaining dedicated to offering the best solutions and experience to our clients, we can help South Africans achieve the lives they envision for themselves and their families," concludes Tshiguvho.