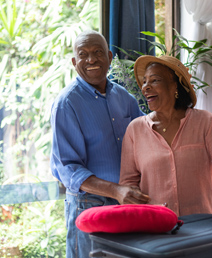 Retirement
You hustle hard now so you can relax in retirement. We can help – with retirement plans that meet your needs.
OVERVIEW
Why save for retirement?
A retirement plan can help maintain your lifestyle after you stop working – even as living costs increase. The sooner you start saving, the better.
Your retirement needs matter to us
We have options to help you prepare for your golden years – no matter how close or far away they are. Let us know what you need.