Overview
Funeral cover that makes a plan
If getting funeral cover is on your to-do list, we'll help you get it done. A Metropolitan Funeral Plan makes planning for 'what if' easier and more affordable – no matter what your family looks like. We can also help you make the arrangements, because no one should have to do it alone.
Get funeral cover, starting from just R40 a month
Cover up to 20 family members on one plan
Cover yourself and immediate family for up to R80 000
Cover your parents and extended family for up to R50 000
No medical health checks. We cover you as you are.
Customise the plan to suit your needs and family – even as they change
Claim online. All valid claims paid within 24 hours.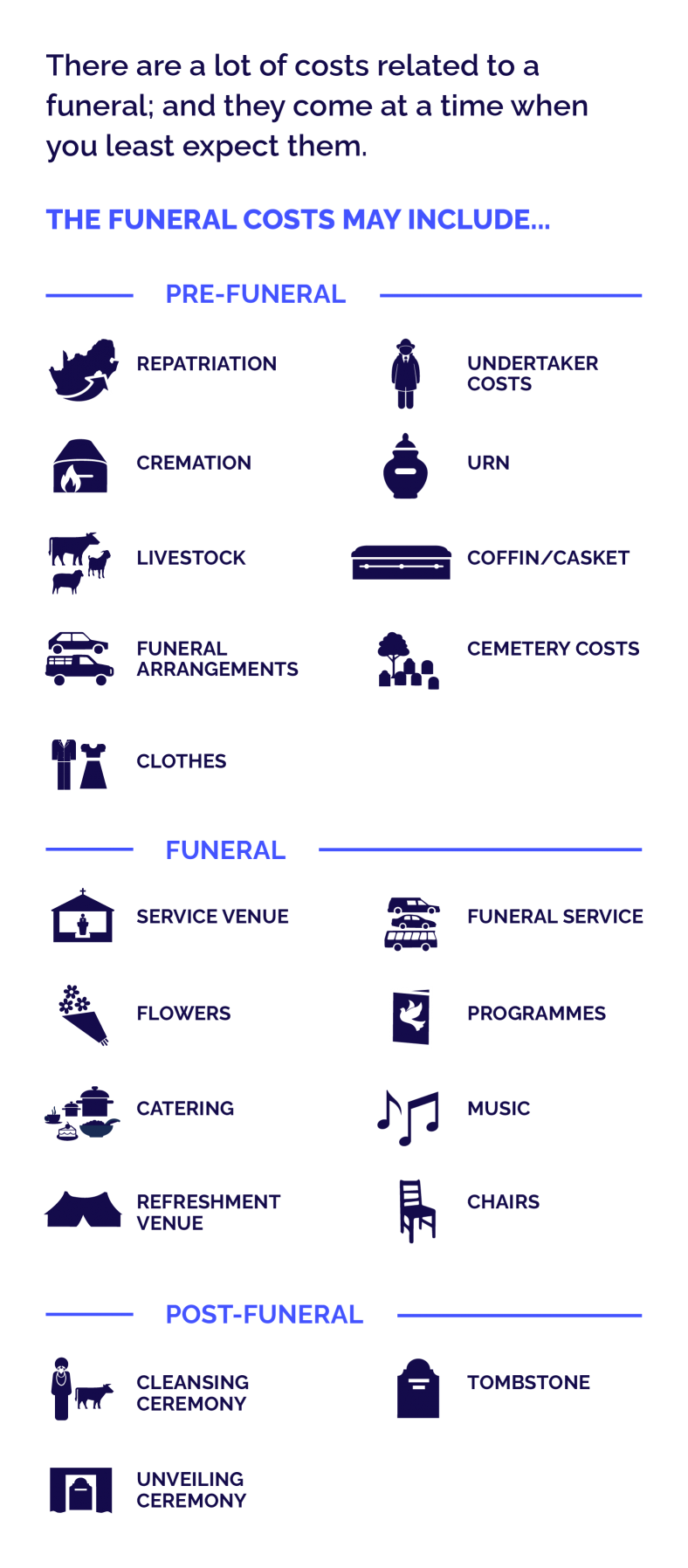 Overview
What we offer
Let's take a closer look at the benefits that come with our Metropolitan Funeral Plan.
Cover your children
Choose whether to cover your children for life or for a limited time, up to age 21.
We'll take care of your premiums if you can't
Choose the Payment Protection benefit on death and disability and/or retirement benefits and we'll cover the cost of your premiums when you become disabled, retire or pass away. A family member can take over the plan to ensure the plan continues.
Get some of your premiums back
Choose the CashBack benefit and get some of your premiums back by staying on track with your plan. We'll give you two premiums after your first 12 months. Thereafter, we'll give you six premiums after every 36 months. The average cost of a CashBack benefit is 16.5% of your premium. The availability and value of your optional CashBack benefit is generally contingent on your future actions. T&Cs apply.
Transportation of the deceased's body (repatriation)
We'll cover the costs to transport the deceased person's body to the place of burial within South Africa. T&Cs apply.
Cover the rising cost of living (inflation)
Add the Value Protection benefit to your plan to keep up with the rising funeral costs.
Skip premiums in tough times
Even if you have to skip paying your premium, your plan still stays active.