Meet Metropolitan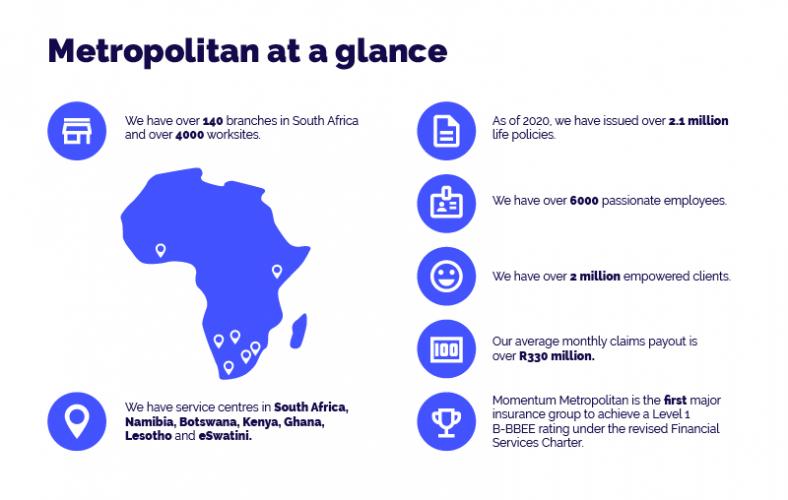 For over 120 years, we have been helping South Africans reach their financial goals. We started as African Homes Trust in 1897, with the purpose of providing finance to those who could not afford to purchase their homes. And, while our name has changed, our mission has not. As part of Momentum Metropolitan Life Limited, we remain committed to serving and empowering South Africans through accessible financial solutions – in good times and in bad.
Speak to your Key Account Manager today
0860 724 724
[email protected]
PO Box 2212, Belville, 7535
Our business-to-business offering
As a decision-maker, you're looking for the best solution for your business and your employees, your union, or society and its members.
Together, we can be there for them at every step of their journey. Our personalised, engaging approach and wide network make us the perfect partner, whatever each unique setup is. Our products and services are readily accessible through a combination of agents, brokers and an outbound call centre.
Building financial life goals with funeral cover and financial education.
Securing financial goals with life cover, healthcare cover, and financial security in the case of disability, critical illness and death.
Growing financial life goals with retirement and voluntary savings plans.
Enjoying financial life goals with savings and investments, pension plans and their protection, as well as retirement income.
Policy consolidation and debt management in order to free up your employees' income.